There are many key benefits to multi-family real estate development and investment. Multi-family real estate plays an ongoing role in providing essential, affordable housing for people across North America, but it also tends to be the best or preferred housing solution for many people at different stages throughout their lives. Developing and investing in strategically selected, revenue-producing multi-family investment properties can drastically impact the success of communities and investor returns.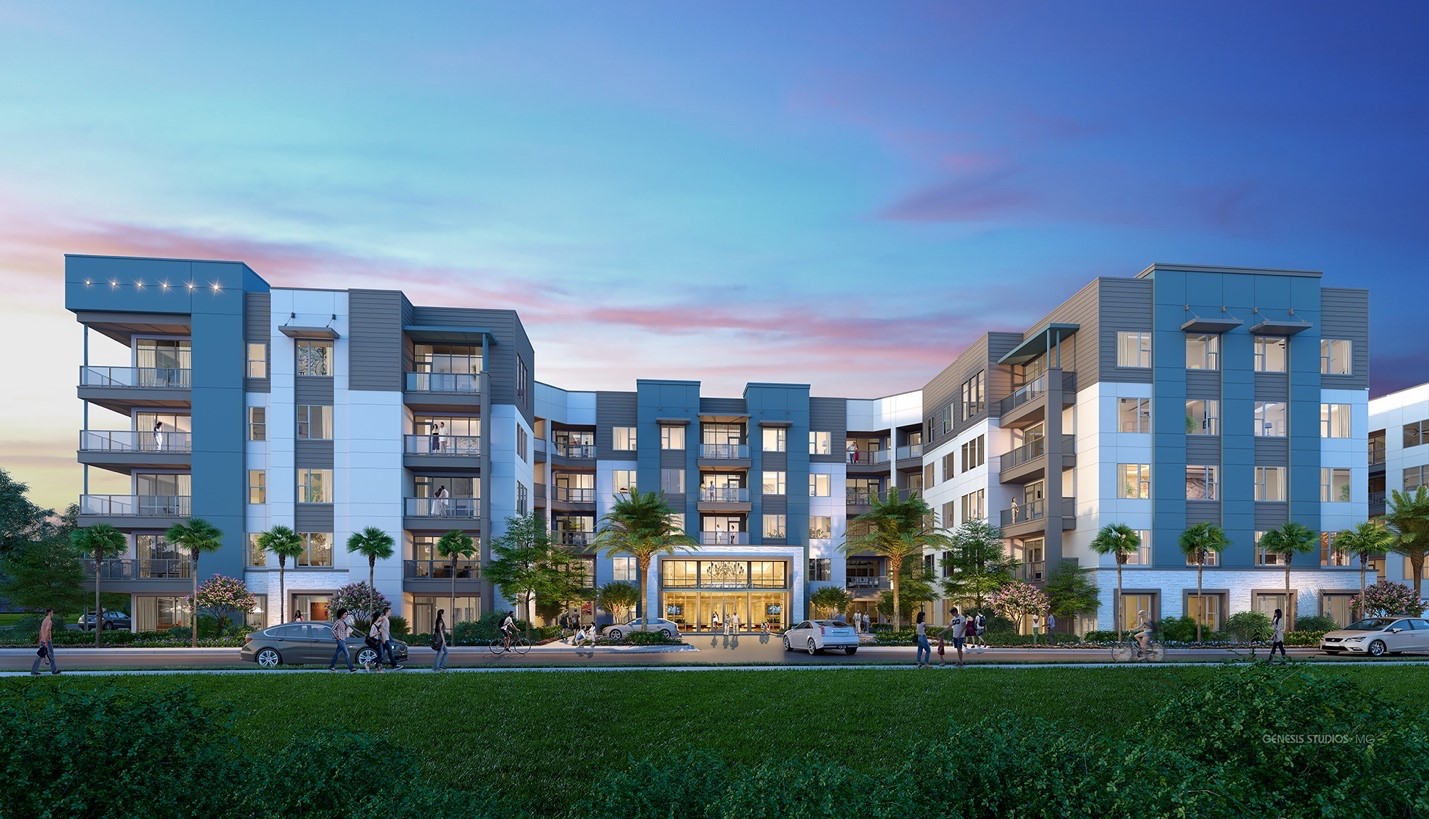 Affordability & Cash Flow Advantage: On a per-unit basis, multifamily residential construction is generally more cost-effective to build, rent or purchase. The lower cost of construction often translates into lower mortgage financing and often reduced operating costs for the owner, which in turn makes the unit more affordable to renters, when compared to single-family dwellings. This decreased cost of ownership can also result in positive net monthly revenue, or cash flow, even after the mortgage, taxes, repairs, maintenance costs, management, and condo fees are paid. Additionally, the cost of owning multi-family real estate maximizes the owner's exposure to different economic cycles by creating the potential for multiple revenue streams, and geographical diversification reduces the owners' overall portfolio risk, should one market experience an economic decrease.
Sustainable and Environmentally-Minded Living: Multi-family housing is a critical part of environmentally-minded growth formula because it is generally less environmentally disruptive than a comparable number of single-family units spread over a larger area. Multi-family allows for preservation of open spaces, parks and natural features, as well as the creation of pedestrian-friendly areas. In fact, concerns over urban sprawl have renewed public and private interests in the role apartments can play in creating more livable communities, since these properties tend to require less public infrastructure, including roads, sewer and water pipes, electrical and gas lines. Also, since retail and commercial development requires high concentrations of housing units within a short commuting distance, multi-family housing makes it more financially feasible to incorporate these services into neighborhoods, while substantially reducing the amount of traffic congestion and air pollution; thus, creating more free time for residents.
Continuous Demand: Multi-family rental units play an increasingly important role by providing necessary housing solutions to those entering the rental market by choice, or by necessity. In addition, the aging baby boomer population continues to downsize from single-family homes as their children leave the nest, increasing demand for rental properties in neighborhoods offering service clusters with convenient access to retail and transportation. Meanwhile, as the children of these baby boomers (often referred to as echo boomers or millennials) reach the traditional age for renting or purchasing, more and more are choosing affordable multi-family rental properties as they begin to form independent households. This is due to improved design guidelines with new technologies and more attractive amenities like gyms, pools, playgrounds and common rooms with a great focus on resident satisfaction. Add these factors together and you have a recipe for continual increased demand at the top end of the multi-family market.
Enhanced Economic Vitality: Another reason to develop and invest in multi-family real estate is the fact that multi-family real estate development and investment has a positive global impact. Multi-family real estate fills a diverse and significant market need while enriching the communities where they are located. The construction of multi-family properties enhances the economic vitality of a neighborhood or region through the creation of jobs. More jobs are created as building supplies are needed for construction, and workers are needed to complete the design, financing, and management of these communities. Multi-family housing growth also fuels the demand for goods and services that both workers and residents need nearby. A balanced mix of housing options also makes a region more attractive to businesses looking to expand or relocate. Not only does this level of density provide businesses with opportunities to reach a wider market but can it also play an important role in housing a large segment of their workforce.